Create an Unforgettable Look with Our Bridals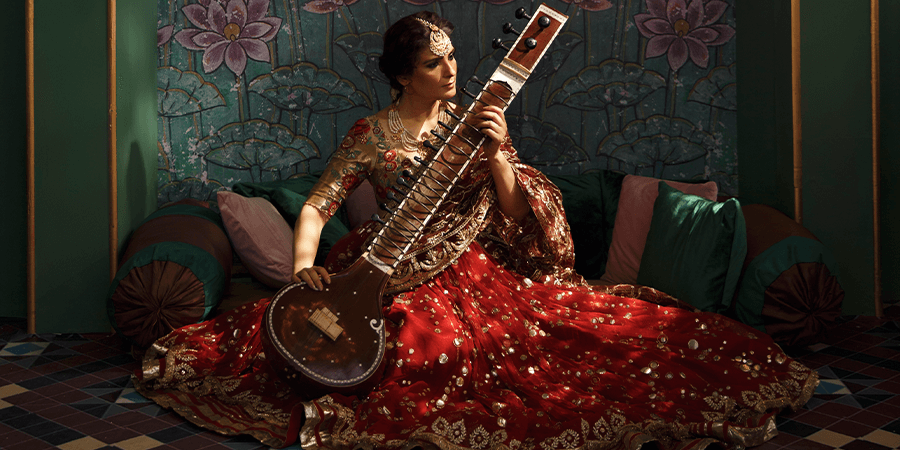 Your wedding day will bring unmatched happiness your way. But you will also feel nervous hoping everything goes smoothly. We will make sure that your wedding dress won't be something for you to worry about on the most important day of your life.
With our bridal dresses, you can create mesmerizing looks that will keep people talking for days to come. Although Pakistani bridal dresses usually come in bright colors, Zara Shahjahan bridals are available in different shades. So, you won't have to settle for the traditional red dress if you don't want to.
Zara Shahjahan Bridals
In Pakistan, weddings last for days and that's why we design multiple bridal dresses for you to choose from. No bride would want to wear similar dresses on Barat and Walima. That's why it is important for bridal dresses for Barat and bridal dresses for Walima to look different. We offer a variety of Bridal dresses so you can easily find a dress for each wedding function.
Engagement Dresses
Engagement dresses must be fancy but less glamorous than a wedding dress. If you are in need of such an engagement dress, then we have got you covered. Zara Shahjahan bridals also feature engagement dresses in a number of colors and designs. After all, we do want you to look perfect at every important event of your life.
Shop Pakistani Bridal Dresses Online
In the days leading up to your wedding, you will never have enough time to get things done. If you don't even have time to go out and look at bridal dresses for Barat and bridal dresses for Walima to get inspiration, then it is time to shop online.
When buying bridal dresses online, make sure to check the size chart and fabric details. It would save you from running into a problem later.
Wedding Formals
Pakistani weddings demand a glamorous look whether you are the bride or just a guest. So, if you need a blindingly beautiful dress for a wedding, have a look at our wedding formals.
Stylish Wedding Dresses
If you want to look drop-dead gorgeous at a wedding, you need designer dresses that exude glamour and beauty. We design our wedding formals with the goal to make you look stunning at every wedding event.
Finding the perfect wedding dresses for girls can be a bit of a hassle. Sometimes, the color isn't what you are looking for, or the embroidery isn't impressive. With our wedding formals, you will have enough variety to choose from.
Buy the Best Wedding Dresses for Girls
Whether you are looking for bold and colorful dresses or elegant golden outfits, our wedding formals won't disappoint you. With the latest collections of our wedding formals, you will always have in-season dresses to choose from.
Do you want jewelry pieces that would complement your wedding season look perfectly? You can check out our gold-plated jewelry collection to find your statement piece for this wedding season.
Keep these tips in mind the next time you go clothes shopping and you will end your trip feeling satisfied with your choices!