Dress in Style with Our Unstitched Collections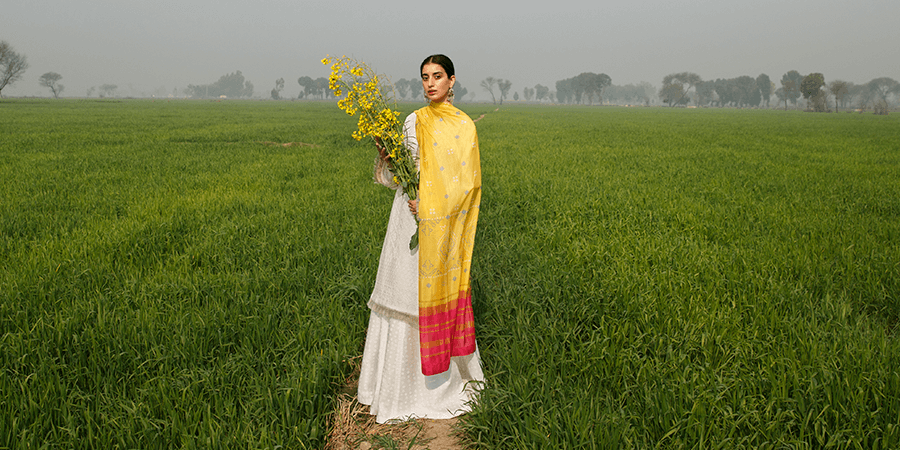 Do you want to create an inspiring look for your next big event or a casual hangout with friends? Then the answer to all your prayers lies in our unstitched collections. Our stunning outfits will help you turn heads everywhere you go.
Not sure what kind of outfit you want? Check out our unstitched collections for inspiration.
Zara Shahjahan: Luxury dresses to get you ready for the festive season.
Coco: Semi-formal dresses ideal for intimate gatherings.
The Spirit of Festivities
If you want to honor your desi roots and your desire for the contemporary, then our Zara Shahjahan unstitched collection is perfect for you. With an exquisitely embroidered front, back, and sleeves, and a fancy dupatta, you can achieve a picture-perfect look for every event.
A Combination of Elegance and Simplicity
Coco has the design aesthetic you would want to go for when you are hanging out with friends or attending family dinners. Every article in this collection exudes class with its simple and graceful designs. These unstitched clothes come with a chiffon dupatta to complement the delicately embroidered shirt pieces. 
Unstitched Lawn
Lawn is the perfect breathable fabric for Pakistani summers. With our unstitched collection of lawn pieces, you can look elegant at every event while also keeping the heat at bay. Our unstitched lawn dresses are available in multiple colors, so, don't forget to check out your options before deciding on a dress.
Our unstitched collections have everything from classic to contemporary and casual to glamorous dresses. With our unstitched lawn dresses, you can show up to any event with confidence.
Shop Online or Visit Our Stores!
In 2022, you can easily buy unstitched suits online instead of having to leave your house. If you also prefer online shopping, you can get your next unstitched dress from our website. Don't forget to check out the dress details when buying unstitched suits online to learn about the fabric type and washing instructions.
If you prefer to visit the stores in person, we would be more than happy to welcome you and help you find the right outfit. You can see the unstitched clothes for yourself and decide whether you want to go ahead with the purchase or not.
Sale on Unstitched Clothes
Whether you prefer to shop online or like to go to the brick-and-mortar store, you can avail of our sale on unstitched clothes to get dresses at discounted rates.
Be sure to keep a look out for our sale on unstitched clothes so you don't miss out on special offers. However, make sure to grab the clothes of your choice quickly or they might get sold out.
What's Special About our Unstitched Clothes?
Wondering what sets our unstitched collections apart from the rest? Here's your answer:
Premium-quality fabric that will last a lifetime.
Multiple volumes of unstitched collections to choose from.
Ideal for festivities and a casual hangout with friends.
A beautiful combination of traditional and contemporary designs.